PNC Arena Information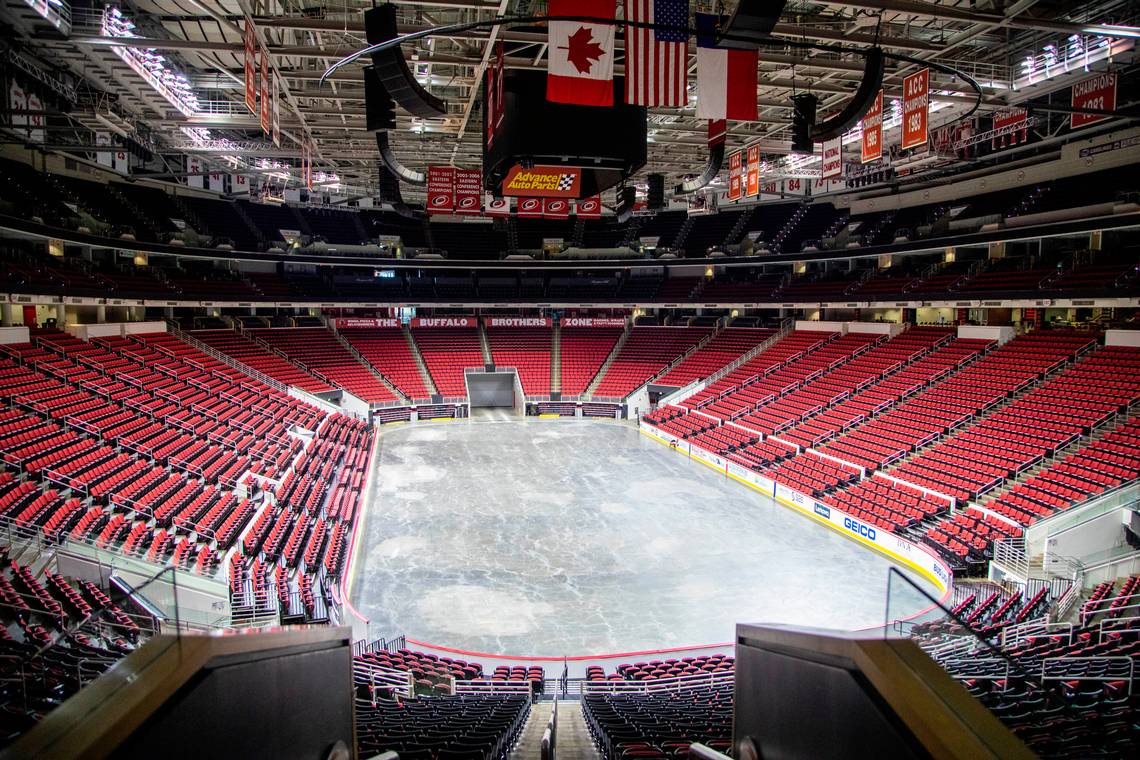 PNC Arena, originally known as the RBC Center, is an indoor arena located in Raleigh, North Carolina. The arena is multipurpose with arrangements for ice hockey, basketball, concerts, and other special events. At its largest formation, it can hold over 19,500 fans in comfortable seating across multiple levels.
The venue is home to the Carolina Hurricanes of the NHL and the NC State Wolfpack men's basketball team of the NCAA Division I. The arena is also tucked next to the Carter-Finley Stadium, home of Wolfpack Football, the North Carolina State Fairgrounds, and Dorton Arena.
History
The idea for the new arena came when the Wolfback's former home, Reynolds Coliseum, was no longer suiting their needs. Plans were made in 1989 to build a 23,000 seat arena, and it was later financed. The plan went through some concept changes including the focus shifting from a basketball only arena to a multipurpose one.
This decision may have led to a 1997 relocation agreement with the Hartford Whalers, to move out to the new arena as the Carolina Hurricanes. After the arena was constructed, the Hurricanes would assume operational control of the arena.
The new arena was known as the Raleigh Entertainment and Sports Arena from 1999 to 2002 and then renamed to the RBC Center after a lengthy search for a corporate sponsor. RBC Bank, the US division of the Royal Bank of Canada, then acquired a 20-year naming rights deal for a reported $80 million on June 19, 2011. And then it was announced that PNC Financial Services bought US assets of RBC Bank and took over the naming rights to the arena. After an approval process, the arena became known as PNC Arena.
Did You Know
The arena has been used in fictional media. In Season Four, the arena was featured in The CW series One Tree Hill, where the Tree Hill High School Ravens, played a NCHSAA championship game at the venue. It has also been used for game shows in a college Jeopardy episode in 2005.
More PNC Arena information:
Ticket Policy:
Click here for our recommended ticket marketplaces ticket policies and information on authenticity guarantees.
Seating Map:
Click here for the PNC Arena seating map and different seating sections.
Parking Information:
Click here to read about the PNC Arena parking arrangements.