PNC Arena Seating Chart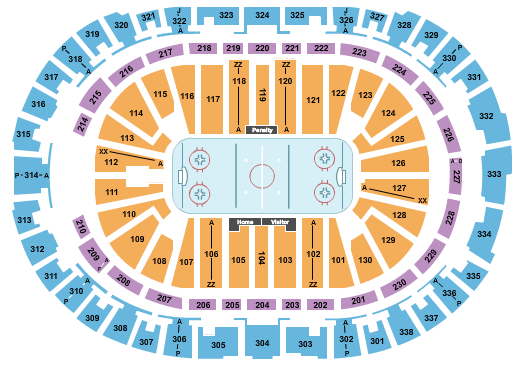 PNC Arena is a multipurpose venue. It can be arranged to meet the needs of the various sporting events, music concerts, special events, or shows that visit. As such, the seating capacity is adjusted for each event.
But at max capacity, the venue has room for about 19,772 fans spread across multiple levels. Seating is cushioned with every section close to the amenities that you expect, including food vendors and restrooms. Care and consideration has been taken to ensure excellent sightlines to the field from every part of the venue.
Each event also has a selection of reserved ADA-approved seats at various price points. This seating may come with companion seating as well. If you require emergency ADA-approved seating for any reason, please call the venue at 919.861.2323
The attached photo is an example of one seating arrangement.
NOTE: PNC Arena seating arrangements may vary. Different types of events may have different seating arrangements. It is recommended you check the individual event seating chart when selecting your tickets.
Grab your tickets today and select your best seats. Check out the PNC Arena schedule to see all the upcoming announcements and latest events.
For policies and ticket guarantee info, please see the ticket information page.